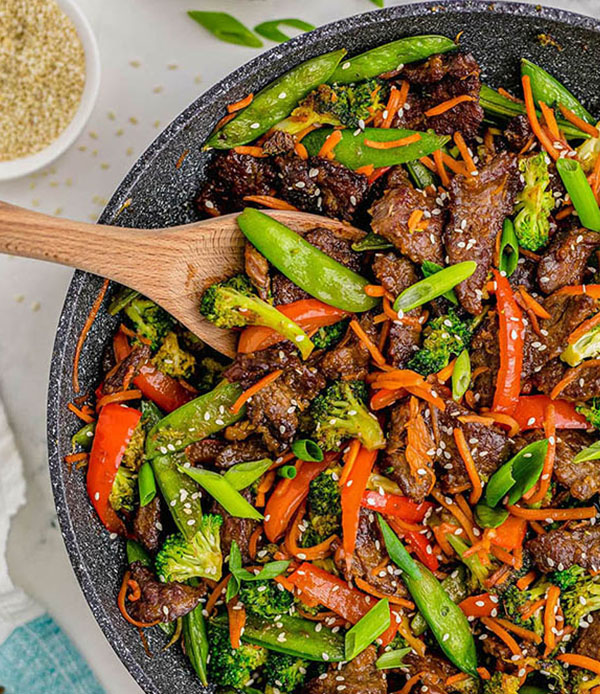 07 Jul

Beef Stir Fry
1 Cup of of beef thinly cut into strips.
3-4 teaspoons cooking oil of choice
2-3 teaspoons meat sauce
1.5 Cup of assorted vegetables (we recommend red onions, bell peppers, broccoli and carrots) 
Note: 1-2 teaspoons of sauce recommended per 454g of product 
Apply the meat sauce to beef strips .
Apply the meat sauce to the vegetables. 

Heat vegetable oil in a skillet over medium high heat ; cook and stir beef until browned 3-4 minutes . Move beef to the side of the pan add vegetables . Cook and stir vegetables for two minutes or desired tenderness Stir beef and vegetables for about 1-2 minutes and enjoy . 

Our meat sauce is ready to go for a flavorful and easy weeknight meal. A perfect balance of sweet and savory . Tastes wonderful regardless of how you alter the ingredients.