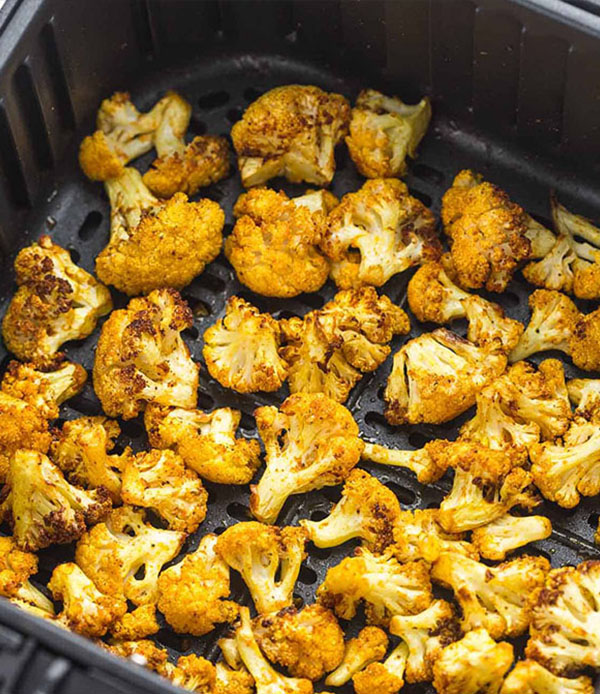 05 Jul

Air fried Head of Cauliflower
2-3 teaspoons of Curry Sauce
1 Head of Caulifower  
Note: 1-2 teaspoons of sauce recommended per 454g of product 
Smother the head of cauliflower with the curry sauce, let it rest for 15-20 minutes.

Air Fry the coated head of cauliflower at 350 for 12-15 minutes. Remove from the fryer when deep brown crust is formed. 

Our curry sauce is packed with flavor . Perfectly seasoned and results in such a delicious addicting and unique flavour.   
AIR FRIED HEAD OF CAULIFLOWER