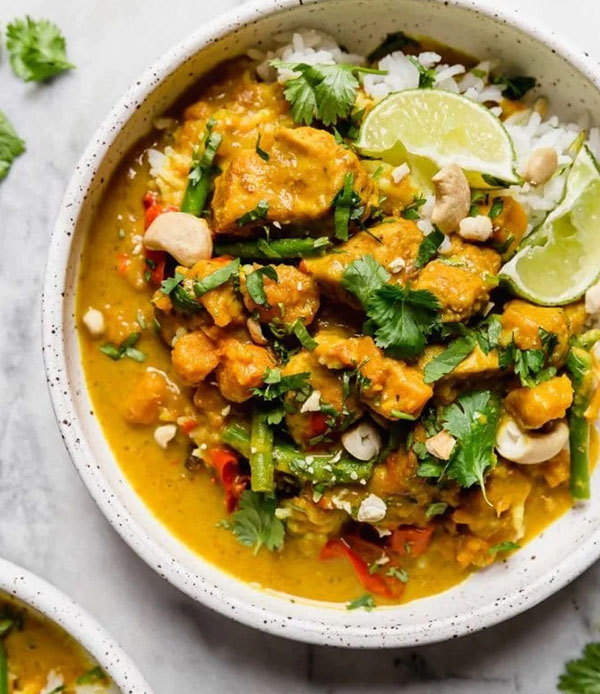 08 Jul

Chicken & Potato Curry
10g Curry Sauce
2 Cups of Chicken – cut and cleaned
1 Cup Potato
1 Cup assorted vegetables of your choice
Note: 1-2 teaspoons of sauce recommended per 454g of product
Warm a large nonstick skillet with oil over medium- low heat. Raise the heat to medium-high and cook until golden brown on each side.
Sauce the chicken along with the vegetables and set aside for 10-15 minute .

Combine all the ingredients with 1.5L of water into a slow cooker and cook for 3-4 hours per taste. 

Thanks to the slow cooker this curry recipe is so easy to make . Will quickly become a favorite at your house as it is very mild and more sweet than spicy .